JUST AS NEW BUT RARER STILL! New Tape from Ggnzla Records, this is the last 2 intelligence albums ("Fake Surfers" on In the Red Records and "Crepuscule with Pac-Man" on Born Bad) we and they think this is a nice pairing especially since "Crepuscule with Pac-Man" had a tough swim getting over here to the USA and is LONG GONE !
avail. in Green or Orange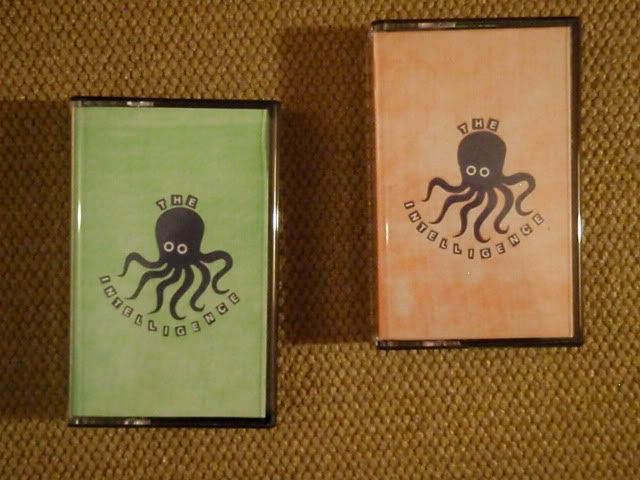 UPDATE ! YOU CAN ORDER THE CASSETTE'S HERE FROM GGNZLA RECORDS
So put on your new shirt pop your new tape in your jambox roll over to the beach and help us pay the FUCKING ELECTRICITY BILL .